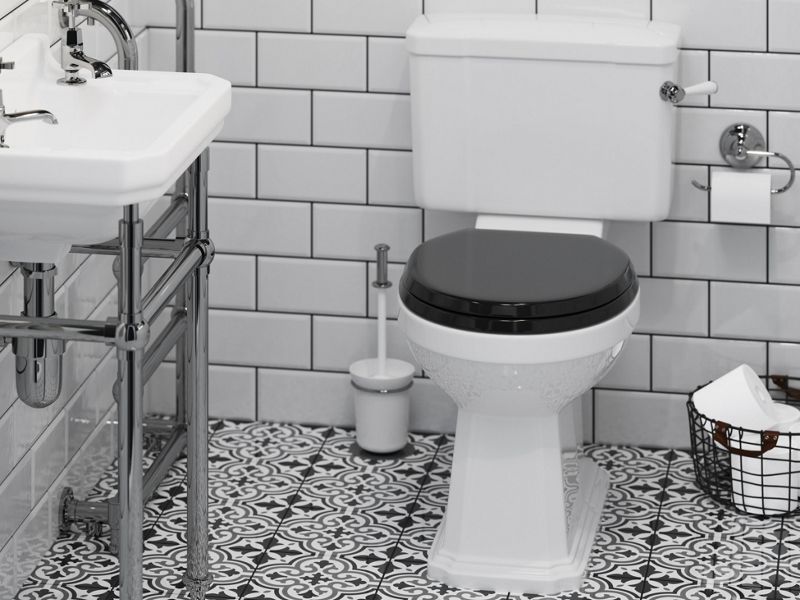 Toilet Seats Fitting
Universal toilet seat changing and installation services done right
Competent and qualified professionals to fit your toilet seat
If your wobbly toilet seat needs fixing or if your old toilet lid simply has to go, the precise and multitrade experts will gladly lend you a hand. And if your bowl starts leaking on your brightly hued bathroom carpet, you can always count on the qualified team to safely carry out a toilet bowl replacement.
Spick & span work environment
When tackling toilet seat repair, toilet cover replacement, or other odd jobs, the polite and tidy specialists will pay special attention to hygiene. The team will restore your toilet's functions and appearance without leaving any unpleasant smudges, streaks, or dirty sets of gloves behind.
Guaranteed quality standard
Regardless if you need lid and square toilet seat replacement or a comprehensive plumbing pipe maintenance, we want you to be visited by the finest specialists in the field. To this end, every handyman undergoes strict quality inspections on a frequent basis to ensure that your demands will be fully met.
Transparent payment policy
Our price rates have always been and will be based on hours worked, meaning that you will only pay for the actual job done. There's no need to dig deep into your pockets – all our prices are final and are not affected by any hidden fees, upfront deposits, or minimum contract obligations.
We charge £40+vat for the first half-hour and £25+vat for any half-hour thereafter.
Professional & Experienced. All our handymen come from multi-trade backgrounds, have decades of experience, communicate well and understand the importance of customer service.

Quick Response Times. We can usually offer you Same-day or Next-day appointments.

Specific Arrival Times. We agree a 60 minute window of arrival time. So no need to wait in all day.

London Extra Service from Booking to Billing. All our work is delivered with unmatched London Extra Service.

Six Day Service. We offer appointments from 08:00-17:00 Monday to Saturday at the same great value rates.

We've got London Covered. We cover all London as well as TW, KT, CR, BR postal codes.

All our Work is Guaranteed & Insured. We offer a 12 month guarantee on all labour and parts we supply.