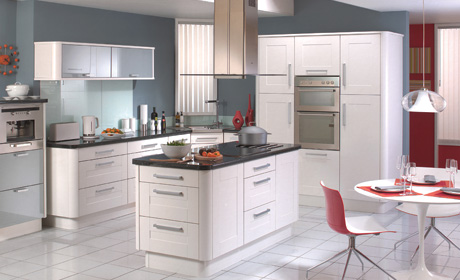 Fitting Worktops
The worktop fitters will give your rickety, worn-out kitchen a whole new flavour.
Proper worktop fitting done with the right tools.
A busy kitchen is often riddled with knife cuts, burnt spots, and tomato sauce splatters that are likely to get in the way of your cooking experiments. The dexterous professionals know that and will bring the needed worktop clamps, sealants, and other supplies to make your new kitchen worktop installation happen. To ensure that your fitting workshops upgrade is just as appealing as it is practical, the pros will also pay extra attention to smoothen any rough edges with a special curved-edge workshop jig. When the specialists do their job and you enter your improved kitchen, reaching for that chef hat will be just a matter of time!
Professional & Experienced. All our handymen come from multi-trade backgrounds, have decades of experience, communicate well and understand the importance of customer service.

Quick Response Times. We can usually offer you Same-day or Next-day appointments.

Specific Arrival Times. We agree a 60 minute window of arrival time. So no need to wait in all day.

London Extra Service from Booking to Billing. All our work is delivered with unmatched London Extra Service.

Six Day Service. We offer appointments from 08:00-17:00 Monday to Saturday at the same great value rates.

We've got London Covered. We cover all London as well as TW, KT, CR, BR postal codes.

All our Work is Guaranteed & Insured. We offer a 12 month guarantee on all labour and parts we supply.