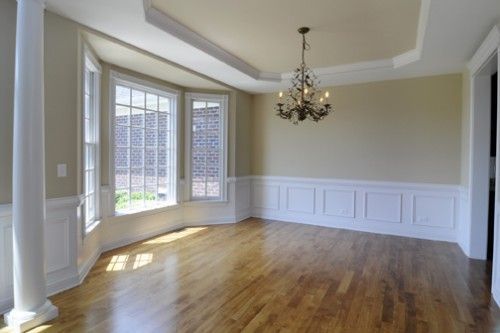 Wall & Ceiling Painting
What can you expect from our home painting?
We can add style to business properties of any kind
If you are a small business owner in London, we can provide you with the artistic tools you need to rise above the competition. Each skilled handyman has lots of expertise in the field of painting and decorating office and retail properties of any dimensions. Here is what our painting services in London have on offer:
Correction of defects on your walls prior to painting them;

Painting & decorating for commercial and residential properties;

Exterior & interior painting and decorating;

Door & window painting;

Door frame painting & skirting board painting.

Professional wall painting at its finest
Home painting and decorating is definitely not something which you will see featured in an "easiest jobs ever" list. And sure, you can try to complete the project yourself, but be warned – mistakes do tend to get costly, especially if they involve painting interior walls in the wrong colour. The polite and precise house painters in London have worked on many painting-decorating projects in the past and will gladly offer you professional guidance and deliver the reliable results you expect.
Your walls will receive a thorough paintwork
At London Extra Services Handyman, we always think about our customers first. Every specialist at this painting company in London will always use their paint brushes in accordance with the client's needs and artistic vision. Whether it's painting bedroom walls or wall painting a living room, the pros will always keep a watchful eye for even the smallest of defects and will ensure that the end result brings you satisfaction.
Painting & decorating that will not escalate into a paintball
There is nothing worse than cleaning blue paint stains off yellow walls. To save you the trouble, every painter will carry several rolls of protective sheets, which will be neatly laid over your floors and furniture. When painting a living room or carrying out a bedroom wall-painting project, the pros will use their delicate brushes and trusty paint buckets to skillfully paint your room in refreshing new hues.
All equipment and materials will be delivered to your doorstep
The London painters will bring their own paint brushes, ladders and everything else needed to paint even the highest office or home walls with style. Once the specialists enter your property, they will keep the commotion to a minimum, leaving your daily routine completely undisturbed. And, in case your wall is only half way painted, but you already ran out of paint, the helpful experts can supply you with an extra bucket of paint or any other materials you need. We will then provide you with a detailed price quote, which will conveniently list all work and materials that went into your service.
Knowledgeable and responsive customer support
The process behind hiring your commercial painters London services is simple. You can contact us via our real-time chat or by using our online, user-friendly booking form. Our helpful advisers will then gladly assist you in hiring your qualified painters and picking the right service for your commercial or domestic needs. You can also an online platform where you can access, manage or book 25+ home services.
We charge £40+vat for the first half-hour and £25+vat for any half-hour thereafter.
Professional & Experienced. All our handymen come from multi-trade backgrounds, have decades of experience, communicate well and understand the importance of customer service.

Quick Response Times. We can usually offer you Same-day or Next-day appointments.

Specific Arrival Times. We agree a 60 minute window of arrival time. So no need to wait in all day.

London Extra Service from Booking to Billing. All our work is delivered with unmatched London Extra Service.

Six Day Service. We offer appointments from 08:00-17:00 Monday to Saturday at the same great value rates.

We've got London Covered. We cover all London as well as TW, KT, CR, BR postal codes.

All our Work is Guaranteed & Insured. We offer a 12 month guarantee on all labour and parts we supply.