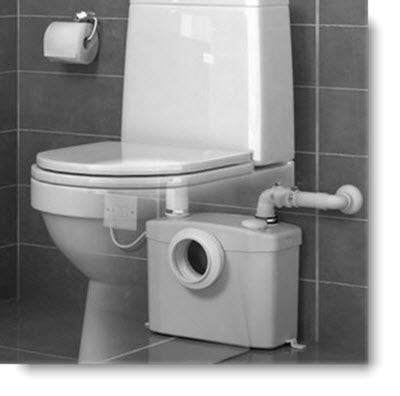 London Saniflo Repairs
London Extra are specialists in Saniflo and macerator repairs.
We can offer same-day or next-day bookings. Which means one of our experts will get to you fast and have your saniflo serviced quickly, 8 out of 10 saniflos are repaired in under 2 hours.
We charge a fixed price of £107.50+vat for a standard Saniflo repair.
Our standard fixed price repair will cure noisy units, free any jams and blockages within the unit, fix minor electrical faults or leaks & overflows.
Any replacement parts fitted or descalers used will be charged in addition to the £107.50+vat labour charge.
Professional & Experienced. All our handymen come from multi-trade backgrounds, have decades of experience, communicate well and understand the importance of customer service.

Quick Response Times. We can usually offer you Same-day or Next-day appointments.

Specific Arrival Times. We agree a 60 minute window of arrival time. So no need to wait in all day.

London Extra Service from Booking to Billing. All our work is delivered with unmatched London Extra Service.

Six Day Service. We offer appointments from 08:00-17:00 Monday to Saturday at the same great value rates.

We've got London Covered. We cover all London as well as TW, KT, CR, BR postal codes.

All our Work is Guaranteed & Insured. We offer a 12 month guarantee on all labour and parts we supply.