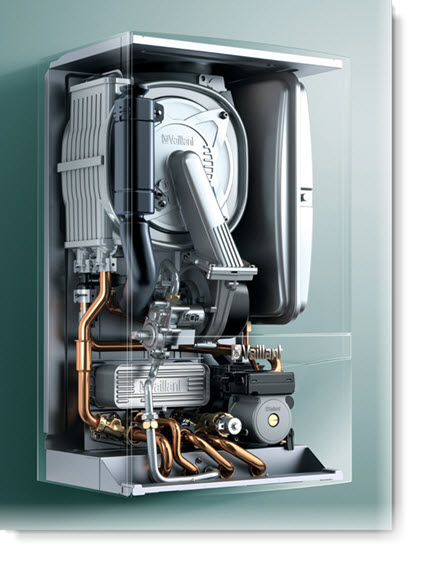 Gas Boiler Service in London
Boilers should be serviced each and every year to ensure continued and safe operation. Our professional Team doing your boiler service are Gas Safe Registered (this accreditation has replaced the commonly-known CORGI certificate), expert heating engineers.
We charge £95+vat for a boiler service
The fixed price boiler service includes:
Visual check The boiler service starts with a visual check that establishes that the boiler, its installation and its positioning, comply with the rules laid out in building regulations, electrical regulations, gas-safety regulations, water by-laws, installation instructions and British Standards. All must comply with present legislation.
Pre-service check To do this the boiler engineer will fire the boiler, check its basic operation and identify any initial faults. A gas rate check is also done.
Examination The casing will be removed (something you, as the householder, should never do yourself). At this point the main components will be examined to see they are clean and free from damage. These components include the main burner, the main injector, the heat exchanger, condense trap, the spark centre probe and the seals and fans. Also part of this section of the boiler service is the checking of all electrics for overheating, the cleaning of all inside surfaces, inspecting all pipe work (water & gas) and joints, and very importantly, making sure the flue terminal is unobstructed.
Flue gases check Flue gases are checked with a flue gas analyser to make sure the boiler is combusting properly. The results are recorded.
Test results If any of these tests show a fault, the engineer should inform you of any additional costs that the repairs will incur. It is widely recommended that the parts are only replaced with those also made by the manufacturer of the boiler, to ensure that they're compatible.
Gas-tightness The London boiler engineer will carry out a gas-tightness test to establish if there are any leaks in the system.
Boiler Service Report The casing of the boiler should then be carefully replaced and your report is produced. This is your chance to compare what the boiler engineer has stated they have done, with what has actually been completed. Only sign-off the report if you are satisfied with the work done compared to the checklist.
If your boiler has a pre-existing fault then book a boiler repair, £80+vat per hour, rather than the fixed price service.
Professional & Experienced. All our handymen come from multi-trade backgrounds, have decades of experience, communicate well and understand the importance of customer service.

Quick Response Times. We can usually offer you Same-day or Next-day appointments.

Specific Arrival Times. We agree a 60 minute window of arrival time. So no need to wait in all day.

London Extra Service from Booking to Billing. All our work is delivered with unmatched London Extra Service.

Six Day Service. We offer appointments from 08:00-17:00 Monday to Saturday at the same great value rates.

We've got London Covered. We cover all London as well as TW, KT, CR, BR postal codes.

All our Work is Guaranteed & Insured. We offer a 12 month guarantee on all labour and parts we supply.